Custom made heirloom quality  wooden products, many one of a kind and unique items made from domestic and or exotic hardwoods. All handmade in U.S.A. by a disabled vet. Good woodwork is not cheap, cheap woodwork is not good! Stop back often as new items are being added. Thanks for looking.

If you're looking for high quality and personal service, you've come to the right place. At Dave Zerby Woodworks I'll give you the attention and personal service you'll come to expect and enjoy. Questions, send me your info.

Simply amazing stuff. You have  remarkable talent and really need a web site! Trish Kellerman, St. Marys, Ga.    I can't believe how beautiful you make wood look. Lynn Whitmarsh, State College,Pa.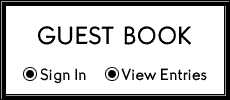 Clamp on cue stick holders made from assorted hardwoods

Always under construction as items are always being added or sold. Note that pictures are representative of items, actual items may vary in color and shape due to wood used and or makers prerogative. If you have any questions please feel free to contact me and I will try to answer your questions. Thanks, Dave

High quality and 100% customer satisfaction is my top priority

captive ring wedding goblet

1 block at a time, slow and e-z

key keeper & purse hangers

I now offer Laser engraving

unfortunately these pictures do not show the true beauty and chatoyance of these products.sorry

Photo laser engraved and placed in mahogany double heart frame  

^^don't forget to look at all the pages^^